New Digital Woorkbooks: instructions and information
As of 01.01.2022, the "Digital Student Workbook" application and online platform will be deactivated.
This means from today until 01.01.2022, you have the possibility to download your previous work completed.
For this reason, we invite you to start working ONLY on the "Learn English with WSE" app, as of today.
Installation and signing in
To download the application, please visit one of the following links on your phone, tablet or laptop and follow your devices instructions :
Android - https://play.google.com/store/apps/details?id=com.wsi.wallstreetenglish.nse&hl=en&gl=US
Apple - https://apps.apple.com/us/app/learn-english-with-wse/id1164595089
To use the "Learn English with WSE" app, you must use the same login credentials that you have for your WSE platform.
Once you have downloaded and signed it to the new app, you "MUST" delete the DSW application to avoid any further problems.
Downloading previous books.
To download the exercises you have done in previous digital workbooks, please follow these steps :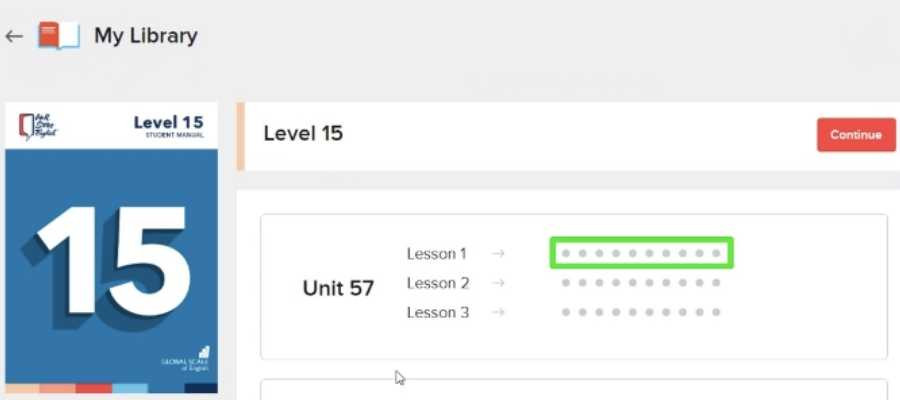 Follow this URL: : https://manuals.wseworld.com/LMS/login2.php
Use your current credentials to login.
Access the section called "My Library" and choose the workbook you wish to download.
Choose the unit you would like to download and then click the activity circle within the lesson you wish to download (see image below). 5.- This will generate a PDF document containing the entire lesson.
If you have additional questions, you are welcome to contact your language consultant or send an email to your learning center to the following emails :