English courses: our personalised courses
The Wall Street English method allows you to personalise your lessons as much as possible, creating a perfect formula for everyone!
Our courses consist of:
Workshops
Are activities focused on specific areas: grammar, conversation, business English, etc. They help you improve in all these areas. There, you will find a teacher and students at your level, to advance at your own pace.
Social Club
It allows you to learn by experiencing English through everyday situations, such as having breakfast, a drink, etc. These social activities are organised to interested students bring together, in a friendly and relaxed atmosphere.
Our online courses
Combine different listening, repetition, roleplay and vocabulary exercises. These exercises allow you to learn at your own pace and feel comfortable during your lessons with a teacher.
Lessons with a teacher
These lessons with 1 to 3 participants are dynamic and motivating. During these lessons, the teacher verifies and consolidates the knowledge you have acquired through our various activities and online lessons.
Private or semi-private lessons
If you feel the need, it is possible to take extra lessons to better understand certain subjects or disciplines.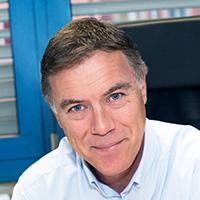 "
Our consultants will prepare the perfect combination of these methods with you. So that your training is suitable for your needs, your goals and your availability. With Wall Street English, you choose the intensity of your training and the goals you wish to achieve. In addition, you can modify your course as many times as you like. Our training evolves and adapts to the rhythm of your life!
"

Richard Wooding